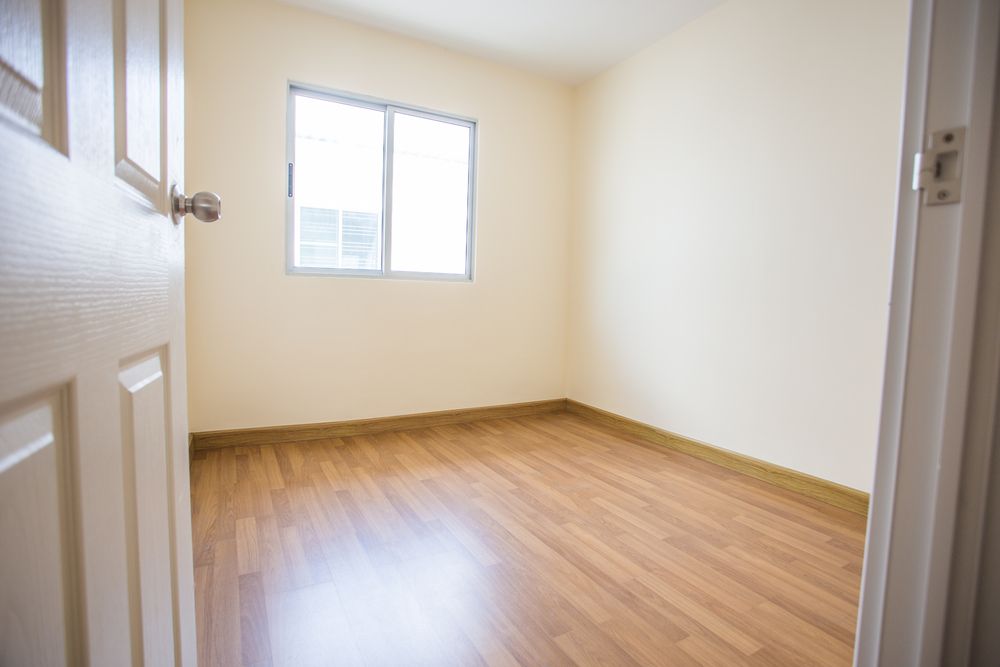 SERVICES
Are you confused about whether you should have your wood flooring in Tonbridge completely renovated or just polished? You may have some parquet that needs restoring but don't know what to ask for. Don't worry, we're here to assist, but before you contact us check out this list of all the services offered by the Tonbridge wood floor sanding and finishing team to help you get your bearings.
FLOOR SANDING
Floor sanding is at the heart of what we do, sandwiched between repairing and finishing wooden flooring in Tonbridge. We use cutting-edge sanding machines, designed to retain all the dust, and to strip off top layers of dirt and grime. This makes the floor beautifully clean and smooth for taking the eco-friendly finish. Sanding is also used to restore more delicate parquet flooring to make it look as good as new.
WOOD FLOOR RESTORATION
The Tonbridge floor sanding and finishing teams will decide the best way to restore wooden flooring that has perhaps lain hidden under carpets for decades. It takes a practised eye to diagnose what needs doing to it to restore it to health and beauty, and the Tonbridge floor restoration experts will then do all the necessary work, whatever the size of the floor and however extensive the repairs may be.
WOOD FLOOR REPAIR
​

When it has been neglected for a lot of years, a wooden floor may develop numerous faults, from missing or damaged boards to dry rot, loose tiles and numerous other problems. The TN9 Tonbridge wood floor repair team will fix all of these as well as fill in the gaps between boards to create a sealed and solid surface to work on. Once the floor has been stabilised, they'll use state-of-the-art, dust-eliminating machines to sand it down before applying an eco-friendly finish. ​
WOOD FLOOR STAINING
The Tonbridge wood floor sanding and renovation experts use only eco-friendly seals and finishes to complete their wood flooring restoration jobs. Staining is hugely popular with customers. We have a wide range of colours available for different parts of a property and use a transparent varnish to finish off the work. This gives us complete control over the final effect, as opposed to using a coloured varnish alone, which will darken unpredictably as successive coats are applied.
​

WOOD FLOOR FINISHING
The finish will give your wooden or parquet flooring its final appearance so it's important that we choose the one most appropriate for it. Our entire range of finishes is eco-friendly, with none of our varnishes, lacquers, oils, waxes and stains containing any toxic agents which could contaminate your home or office and exacerbate or initiate allergic reactions. ​
PARQUET FLOOR SANDING
As parquet flooring has recently undergone a change in fortunes and is now extremely popular you'll want to get it treated expertly if you're lucky enough to have any still in your property. The Tonbridge parquet floor sanding experts have the tools and expertise to bring out the shine again and allow it to grace your home or office as it once did.
PARQUET FLOOR RESTORATION
Restoring a delicate area of parquet in your hallway or dining room will demand great skill and expertise because of the nature of the material. Call in the Tonbridge parquet floor restoration team to give it the treatment it deserves. Missing and damaged tiles will be replaced from sustainable sources and the team will be able to deal efficiently with old bitumen-based adhesives, substituting modern and more environmentally friendly counterparts.
PARQUET FLOOR REPAIR
Repairs are far less intrusive than full-scale renovations, but the individual tiles that make up an elegant patch of parquet flooring need to be treated with all due respect. Apart from having to remove obstinate bitumen glues, the Tonbridge parquet floor repair teams will replace damaged and missing tiles and bring the floor back to its former splendour. ​
GAP FILLING: RESIN, SLIVERS & SILICON
Gaps between floorboards have to be filled because they cause draughts and also squeaks when the floor is walked across. If have a fitted carpet you don't need to fill them in because the underlay will stop draughts and dull the creaks, but with bare floorboards you need a proper seal. We use professional fillers to do this, which will then be sanded down as part of the sanding process to make a perfectly smooth surface before the finish is applied.
​​WOOD FLOOR MAINTENANCE
We always recommend that your floor should be maintained appropriately if you're to get the best use out of it over the coming years. Essentially, this means having it buffed and polished every two years or so and in the meantime treating it with respect. Try not using shoes on your new flooring, for example, and use rugs and mats wherever possible and appropriate.
COMMERCIAL FLOOR SANDING
Impress visitors to your offices by having a majestic sweep of gleaming natural wooden flooring greet them when they arrive. The Tonbridge commercial floor sanding experts will do the work outside of office hours to minimise disruption.
SCHOOL FLOOR SANDING
The Tonbridge school floor sanding teams can sand or renovate your school flooring during holidays to get it ready for the new term. Contact us to find out more.
FINISHES AND SEALS
​We use only eco-friendly products in our finishes and seals to give you the final effect you're after for your wooden flooring. With 20 years' experience of bringing out the very best in wooden flooring in Tonbridge, we're confident that the finish we choose will do your floor proud. ​