AFFORDABLE

PRICES

FRIENDLY

& TIDY

WORK

GUARANTEED

LATEST

TECHNOLOGY

IS THERE SOME NATURAL WOOD FLOORING IN YOUR HOME OR BUSINESS IN TONBRIDGE THAT YOU'D LOVE TO SEE RESTORED?
Is it looking ugly and worn out, seemingly beyond all hope of restoration? If so, contact the Tonbridge floor sanding and finishing experts today to bring out its full potential.
​
The Tonbridge floor sanding team TN9 has been restoring Tonbridge wooden flooring for 20 years and knows the area like the back of their hand. We use the very latest industrial sanding equipment to retain all the dust we generate and keep your property as clean as possible. Our stains and other finishing products are eco-friendly, ensuring that your property remains free of toxic substances too. All the necessary work is done quickly and with the minimal inconvenience, making us the ideal one-stop-shop in the Tonbridge area for all your natural wood flooring needs.
MEMBERSHIPS
As we've been doing this work for 20 years now, we've achieved membership of several professional bodies during the course of our journey. These include:
· The National Wood Flooring Association
· The Federation of Small Businesses
· The Guild of Master Craftsmen
· A Junckers Approved Maintenance Contractor
For your extra reassurance as well as our own we carry £5million of insurance cover.
GRAND BALLROOMS TO SUBURBAN HALLWAYS
The Tonbridge floor sanding teams have a passion for wooden flooring which clearly comes out in the work they do. Check out a few of our customer Testimonials and you'll get an idea of what we mean. Customers love the results we achieve for them, and whether it's a ballroom of a small dining room we give them what they want. A free on-site assessment at no obligation gets the process moving, and before we leave we'll even give you a free floor sanding kit.
Whatever size your wooden flooring is, and whether it requires a small number of repairs or a complete overhaul to bring out its full potential, the Tonbridge floor sanding and renovation experts have the skills and experience needed.
Contact us today and take the first steps towards transforming your wooden flooring to the best it can be. ​​
LATEST NEWS, RECOMMENDED ARTICLES & TIPS
The biggest myths about wooden floors
As experts in wood floor sanding, we know that when it comes to giving your home a more natural look there are some considerations to make. However, for whatever reason, there is a lot of fiction that's being told about wood flooring that may affect your decision making. We're here to expose some of that fiction so that you can make a more informed decision.
Wooden floors aren't good in winter
Wooden flooring is quite an old-school choice in some ways, after all, when it comes to envisioning historical interiors, people always imagine rooms full of gleaming wooden floors, floors which are also hard and cold. The reason that wooden floors are still a top choice, however, is because of the amount of warmth they can bring to your home both aesthetically and in terms of insulation.
Wood has ten times the insulating capacity of materials such as steel and aluminium which is why it's such a popular building option. In terms of flooring, wood excels in retaining warmth from every kind of heating system, increasing the overall warmth of your home.
Wooden floors are expensive
In the short term, wooden floors may seem more expensive than any other option. However, when it comes to looking to the future, wooden floors simply are the most cost effective. When they are properly maintained and looked after, wooden floors can last for over a hundred years, you'll even find some have lasted up to three hundred years.
Wooden floors are incredibly adaptable to style and decor changes that will naturally occur in people's homes, whereas other flooring options can become obsolete and outdated, so will require replacement to fit in with the current trends.
Wood is difficult to upkeep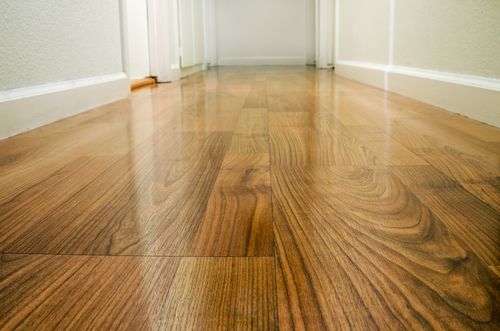 This is the biggest myth of them all. Wood is incredibly easy to keep clean, you can do so with a simple sweep, dust, mop or vacuum. Just make sure the beater bar is turned off so you can get all the pesky dirt and dust that falls between the boards.
Also ensure you don't get the wood too wet, because it may dull the finish as well as damage the wood itself.
Of course, when it comes to the more complicated kind of upkeep for your wooden floors, you may need an expert to help, and that's where we come in. Here at Floor Refinishing Company, we ensure the very best wooden floor repairs. Contact us now to find out more.
For Captivating Wooden Floors Call 01732 430 197 Now
BEFORE & AFTER